Spring 2018 Registration - Coming Soon!
We will open our Spring 2018 Registration in late November. Spring is our most popular program. Divisions will fill up by mid to late January. Don't wait until the last minute to register.
10/7 - 10U Toros placed second in Fremont.
Our 9 and 10 year old Toros (10U) boys traveled to Freemont to play in the "Going Yard tournament" during the weekend of 10/7. They battled hard and brought home second place medals.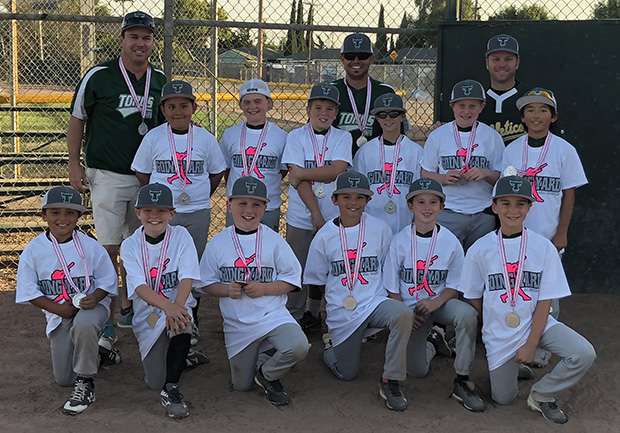 Front Row (L to R): Aiden Flores, Atticus Tuomi, Oliver McNamara, Tyler Dixon, Dylan Brown, Hunter Rubbo
Back Row: Noah Baez, Vincenzo Iacomini, Dylan Fisher, Adam Alciati, Kyle Stults, Bennett Nishikawa
Coaches: Ryan McNamara, Anthon Dixon, John Alciati, Casey Rubbo (not pictured)
9/30 - 11U Toros took 2nd place in Fremont.
Our 11 and 10 year old (11U) Toros took 2nd place in the Bronze division of the Golden Woody Tournament in Fremont.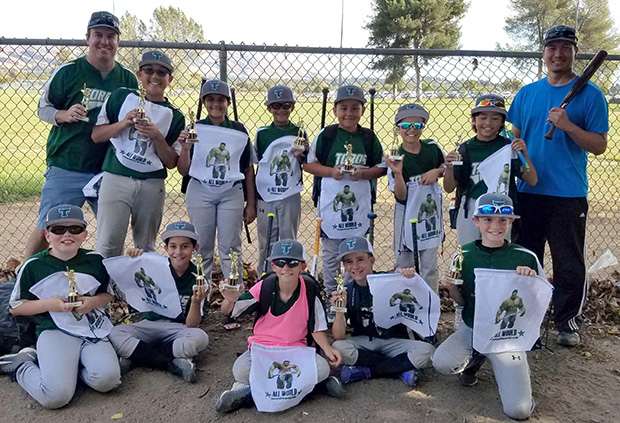 Front row (L to R): Henry McNamara, Aiden Fregoso, Austin Lore, Aaron Bastianelli, Brandon Bieganski
Back row: (L to R): Jared Fong, Yuvraj Saini, Cory Thibault, Noah Baez, Nathan Solanas, Bennett Nishikawa
Coaches: Ryan McNamara and Eric Fong